Doctors Who Treat ADHD in Adults Q&A
Adult Attention Deficit Hyperactivity Disorder (ADHD) is a relatively common, often unrecognized condition. It affects 4.4% of U.S. adults, but most adults with ADHD live with the symptoms and suffer the often-devastating effects of ADHD in their lives without identifying the source of their struggles. Contact us today at Success Health System LLC or schedule an appointment online. We have convenient locations to serve you in Creve Coeur MO, St. Louis MO, Independence MO, Columbia MO, and Olathe KS.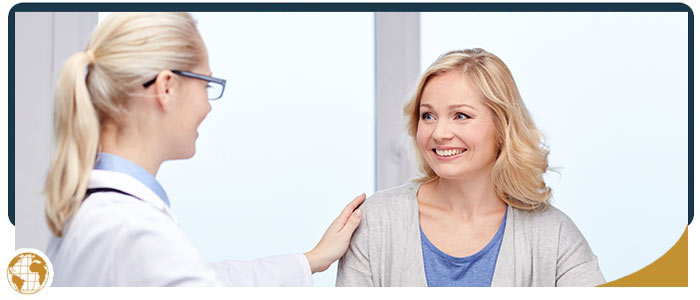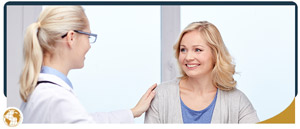 Table of Contents:
What are the signs of ADHD in adults?
What can trigger ADHD in adults?
Is ADHD in adults a serious condition?
Where to get specialized diagnosis and treatment for ADHD in adults?
What are the signs of ADHD in adults?

Though it is mostly discovered in childhood, ADHD (Attention Deficit Hyperactivity Disorder) can go undiagnosed into adulthood as well. Luckily, several signs may indicate that an individual is living with ADHD. One of the most well-known symptoms of ADHD includes difficulty concentrating on tasks. This is what most people associate ADHD with, but there are more effects of ADHD.
 
Restlessness and acting impulsively are commonly seen among adults with ADHD. Restlessness may take the form of fidgeting, tapping feet, and struggling to sit still for a longer period while impulsivity can be minor or severe depending on the individual. Interrupting others, difficulty waiting, risky behavior and outbursts of anger are some examples of the impulsive behaviors people with ADHD might display. Furthermore, adults with ADHD can be forgetful and tend to struggle to prioritize and procrastinate, leading to frequently being late. If you experience these symptoms yourself, contacting a qualified professional for an evaluation can be extremely beneficial for managing and ultimately overcoming hardships associated with ADHD.
What can trigger ADHD in adults?

Knowing what triggers or exacerbates ADHD is very beneficial to help manage such a complex disorder. Lack of sleep and structure, stress, poor nutrition, and overstimulation generally tend to trigger and exacerbate ADHD symptoms, meaning that these factors can make it even more difficult to manage symptoms, causing inattention, hyperactivity, and impulsivity part of ADHD. Keep in mind that ADHD is very complex, and it affects many people in different ways. This means that what may be a trigger for one person, may not be as big of a trigger for another and vice versa. Because of this, ADHD treatment typically requires a personalized approach that takes into account an individual's challenges and needs, speaking with your trusted medical professional to plan treatment will help deal with the triggers of ADHD.
Is ADHD in adults a serious condition?

The day-to-day and long-term impact of ADHD can be significant for adults' well-being. What may seem like daily chores to most people, such as dishes, laundry, and hygiene can often be a challenge to individuals with ADHD. School and work are not made any easier because of the difficulty concentrating, restlessness, impulsivity, and forgetfulness. On top of those several daily effects of the disorder, ADHD is also linked to a higher risk of other psychiatric disorders, especially when left untreated or undiagnosed. These may include substance use disorders, anxiety, depression, bipolar disorder, eating disorders, and obsessive-compulsive disorder. Though these may seem scary, diagnosed and treated ADHD can be manageable. Lifestyle changes, therapy, medication, and improved sleep are all essential to lessening the effect of ADHD on one's life and well-being. People who believe they have ADHD should seek a medical professional for an evaluation as the earlier it is diagnosed and treated, the faster it will be to control symptoms and improve their quality of life.
Where to get specialized diagnosis and treatment for ADHD in adults?

While it may be confusing where to start receiving care for ADHD, several medical professionals can diagnose and treat it. Psychiatrists are doctors that specialize in mental health and work with patients with a variety of conditions, including ADHD. With a psychiatrist's experience and expertise in the field, they are commonly the top pick for treating and diagnosing ADHD in both adults and children. Primary care physicians are frequently involved in evaluating and diagnosing ADHD in children and adults and can refer patients to specialists if the situation calls for it. Additionally, neurologists are doctors who specialize in care for the nervous system, which includes the brain, meaning they have an expert understanding of ADHD's effect on the brain. It is important to note that not many neurologists specialize in ADHD, so making sure to find a qualified professional is essential to receiving the best care possible. On top of these doctors, nurse practitioners, and psychologists are also able to diagnose and call for treatment of ADHD. With this knowledge, you should now have an idea of where to begin receiving specialized treatment for ADHD.
 
At Success Health System LLC, we offer specialized treatment for ADHD. Our psychiatrists offer comprehensive care that includes providing you with the education, tools, and resources to manage your symptoms. If you have any questions about our services or would like more information about anything you've read, please contact us or book an online appointment. We serve patients from Creve Coeur MO, St. Louis MO, Independence MO, Olathe KS, Columbia MO, Craig KS, Spring Hill KS, Prathersville MO, Pierpont MO, Kirkwood MO, Kansas City MO, River Bend Mo & Beyond!