Psychiatrist for Mental Disorders in Columbia, MO
A mental disorder may need to be treated by a professional. Visit Success Health System LLC, about any mental health issues you're having or any disorder you have, like chronic anxiety, our experienced psychiatrist and therapist provide the advice, diagnosis, and treatment you'll need. Reach out to our clinic or read on to learn more about our psychiatrist for mental disorders in Columbia, MO. For more information, please call us or schedule an appointment online!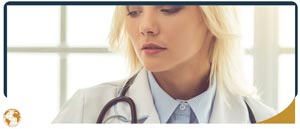 What kind of doctor treats mental illnesses?
The most qualified type of professional to treat mental illnesses is a psychiatrist. This professional is an MD who can prescribe medication and provide the highest level of mental health care with services like psychotherapy. Generally, a psychiatrist is board-certified.
You can see a psychologist about some mental health issues, but this professional has only a PhD or PsyD degree and isn't able to provide prescriptions for conditions like bipolar disorder, psychosis, or schizophrenia which often require medication. Also, the therapy a psychologist practices tends to focus on just behavior, whereas the therapy a psychiatrist practices focuses on behavior, biology, neurochemistry, psychosocial history, and more. This means a psychiatrist is able to provide more comprehensive care for mental health illnesses.
What are the 5 major psychiatric disorders?
It's commonly said that there are 5 major categories of psychiatric disorders. These are:
Anxiety disorders – Bouts of fear about things like public speaking, job interviews, etc., or just general anxiety about everyday things (Examples are panic disorder, obsessive compulsive disorder, generalized anxiety disorder, social phobia, and post-traumatic stress disorder, and others)
Mood disorders – Sustained and severe feelings of sadness, irritability, etc. (Depression, bipolar disorder, and others)
Dementia – A disruption of consciousness and changes in cognitive health (Alzheimer's disease, substance-induced dementia, and others)
Eating disorders – Chronic and possibly life-threatening conditions that involve distressing/obsessive thoughts and behaviors about food/self-image (Anorexia, bulimia, binge eating disorder, and others)
Schizophrenia and psychotic disorders – Significant changes and disruptions in cognitive and emotional function
These disorders may need to be treated professionally. With eating disorders, professional treatment may be vital. And even with anxiety, professional treatment may be necessary.
What will a psychiatrist do for anxiety?
There is research that suggests anxiety in different cases has similar causes. An example is people with anxiety generally being easily overwhelmed by emotion and having a very negative reaction to the feeling. A psychiatrist knows how to help patients cope more effectively and healthily. Some medications may help some patients too, but generally, the best initial treatment is cognitive behavioral therapy. This form of therapy is actually proven to work. A patient of cognitive behavioral therapy will learn to identify and manage the thoughts, processes, and behaviors that lead to anxiety. In some cases of anxiety, group psychotherapy can help or be complementary to other treatments.
Do you have a psychiatrist for mental disorders in Columbia, MO?
Yes, we do! Success Health System LLC has Dr. Moses Tabe Ambilichu MD, a fully capable psychiatrist with the U.S. medical licenses needed for mental disorder diagnosis and treatment. The doctor is right here at Success Health System LLC in Columbia. You'll find our clinic over at 2804 Forum Blvd #3a, Columbia, MO 65203.
Call our clinic at (573) 240-8976 to learn more about us, or if you have a referral to see us, go ahead and book a simple consultation with the doctor. Don't hesitate to reach out to us for better long term mental health. We serve patients from Olathe KS, Columbia MO, West Plains MO, Harg MO, Prathers Ville MO, Midway MO, New Century KS, Olathe KS, Overland Park KS, Carson MO, Pomona MO, and Potters Ville MO.
We look forward to hearing from and helping you soon here at Success Health System LLC!