PTSD Treatment Clinic Questions and Answers
Are your suffering from a traumatic experience? Success Health System LLC offers effective treatment for post-traumatic stress disorder (PTSD). Let our psychiatrists help you manage your symptoms. Call us or schedule an appointment online. We have convenient locations to serve you in West Plains MO, Columbia MO, and Olathe KS.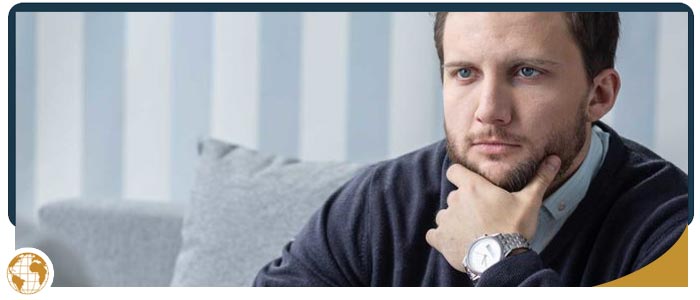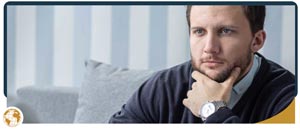 Post-traumatic stress disorder (PTSD) is a debilitating mental illness that no one should have to deal with on their own. Not only is it important to have strong social and family support if you suffer from PTSD, but it is also important to receive proper treatment so that you can overcome the negative effects of PTSD. At Success Health System, we have clinically trained psychiatrists who can help you overcome PTSD with compassion and professional care.
How long does PTSD treatment last?
Treatment for post-traumatic stress disorder almost always involves either medication or psychotherapy aka "talk" therapy, and usually involves both. Typically, psychotherapy for PTSD lasts six to 12 weeks, and sometimes longer depending on the severity of the disorder.
Can post-traumatic stress disorder be cured?
Although there is no known cure for post-traumatic stress disorder, as with most mental illnesses, symptoms of PTSD can be effectively managed and lessened through medication and therapy to enable the affected individual to function well and mostly, if not completely, free from the negative effects of PTSD.
For this reason, it is important to consistently take medication and to engage seriously with therapy on a regular basis if you suffer from PTSD, so that you can have the best chance at overcoming PTSD.
What triggers post-traumatic stress disorder?
Post-traumatic stress disorder is typically caused by unresolved trauma in an individual's life. PTSD is popularly associated with military experiences or with survivors of abuse or assault, and while these cases are extreme and require the upmost care, PTSD can affect anyone at any age. The causes of PTSD can sometimes seem minor, but it is all about how the body responds to a specific event or experience.
Post-traumatic stress disorder occurs when a person's normal response to danger, commonly called one's "fight-or-flight response," becomes distorted, causing that individual to relive a traumatic event long after it has passed. The event or experience is triggered in the person's memory through involuntary associations with that event or experience. Such associations can be made from sights, sounds, images, smells, thoughts, or when that person is in a vulnerable situation.
The symptoms of PTSD include night terrors, flashbacks, indifference, emotional numbness, being easily frightened or on edge, self-destructive behavior, avoidance, violent outbursts, overwhelming guilt or shame, etc.
What are the different kinds of therapy for post-traumatic stress disorder?
Post-traumatic stress disorder typically requires at least one of medication or a form of psychotherapy, if not both. There are several different types of psychotherapy, including:
Cognitive therapy: this type of psychotherapy aims to help you recognize unhealthy patterns of thought that exacerbate the symptoms of PTSD, such as negative beliefs about yourself or paranoia about traumatic events repeating themselves. It also aims to replace those unhealthy patterns of thought with healthy and positive cognitive patterns.
Exposure therapy: with exposure therapy, individuals are encouraged to face the situations and memories that frighten them or cause them unease in a safe environment, in order to help them learn to cope with their symptoms in an effective and positive manner.
Eye movement desensitization and reprocessing (EMDR) therapy: EMDR therapy uses exposure therapy with guided eye movements has been proven to diminish the power of the emotionally charged memories of past traumatic events.
If you or someone you love is suffering from post-traumatic stress disorder, or you would like to learn more about the treatment options at Success Health System, please do not hesitate to contact us today. We have clinics in Olathe, Kansas, and Columbia, Missouri. For phone numbers, address, and hours of operation at either clinic, click here. Visit Success Health System LLC for More Information. Call Us Today or Schedule an Appointment Online. We Have 3 Convenient Locations to Serve You in West Plains MO, Columbia MO, Olathe KS and Surrounding Areas! We serve patients from Olathe KS, Columbia MO, West Plains MO, Harg MO, Prathers Ville MO, Midway MO, New Century KS, Olathe KS, Overland Park KS, Carson MO, Pomona MO, and Potters Ville MO.