Questions to Ask Your Alcohol Addiction Psychiatrist
Are you and your loved ones suffering from addictions? Visit Success Health System LLC, a board-certified psychiatrist and mental health specialist. Dr. Moses Tabe Ambilichu M.D. believes addiction is a disease and wants to help you find the proper treatment. Contact us today for more information or simply schedule an appointment online! We have convenient locations to serve you in Creve Coeur MO, St. Louis MO, Independence MO, Columbia MO, and Olathe KS.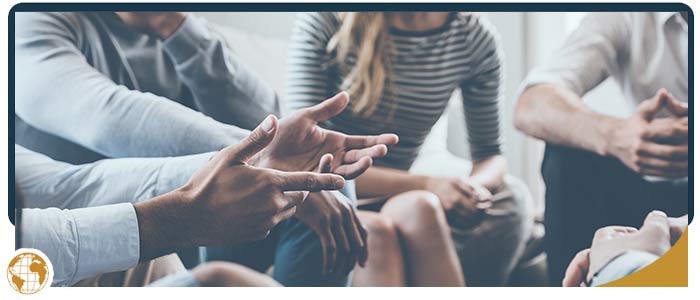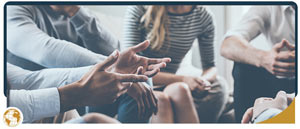 Table of Contents:
What type of therapy is best for addiction?
How much does treatment cost?
What should a treatment plan include?
Substance abuse is nearly impossible to fight on your own, but there are ways that you can overcome addiction with the right help and support. If you or someone you love is suffering from addiction, it is important to get the help you need. At Success Health System LLC, we have a team of psychotherapists who will guide you to recovery with compassion and professional care.
What type of therapy is best for addiction?


There are numerous types of therapy for addiction, so it is difficult to say which one is best, since they all have their merits, which depend upon the nature of the addiction and the goals the individual is striving for with therapy. Some effective therapies for substance abuse include, but are not limited to:

• Cognitive behavioral therapy (CBT): CBT integrates cognitive therapy with behavioral therapy, and so helps the patient recognize unhealthy thought patterns as well as behavioral patterns, in order to instill healthier ways of thinking and acting.

• Dialectical behavioral therapy (DBT): Based off of CBT approaches, dialectical behavioral therapy guides patients through four skill-building components that highlight the dialectical notion that opposing ideas can be brought together to find balance. These skills are: 1) mindfulness, 2) distress tolerance, 3) interpersonal effectiveness, and 4) emotional regulation.

• The Matrix Model: This model of therapy utilizes cognitive behavioral therapy, dialectical behavioral therapy, family-based therapy and provide the maximum help to both the patient and their family. Treatment under the matrix model typically includes: both individual and group counselling, relapse analysis, 12-step meetings, social supports, urine tests and breath checks, as well as homework sheets.

• Eye movement desensitization and reprocessing (EMDR) therapy: If substance abuse stems from a traumatic event or experience, EMDR therapy can be a tremendous help. It integrates exposure therapy, which allows the patient to confront the underlying symptoms of PTSD in a safe environment, with guided eye movements that have been proven to lessen the power of emotionally charged memories of traumatic experiences.

• Person-centered therapy: Also known as humanistic therapy, person-centered therapy arose in opposition to psychoanalysis, and focuses on the innate good in people. It uses strategies such as a supportive environment, acceptance, unconditional positive regard, and the understanding of the therapist.

• Family- or Community-based therapy: Therapies such as community reinforcement approach (CRA) or multidimensional family therapy (MDFT), focus on all of the influences that lead to substance abuse and treat the patient not as an isolated unit, but as a person who is profoundly connected to those around them in their family and community.

How much does treatment cost?


The cost of treatment will depend on how intensive the therapy you choose to proceed with is. For example, cognitive behavioral therapy typically costs between $100 to $200 per session, whereas more intensive treatment such as the matrix model can cost up to $500 per session.

We accept most major insurance providers at Success Health System LLC. We recommend that you contact your insurance provider directly to find out if they will cover substance abuse treatment. We also offer self-payment options! For more information on insurance or self-payment options, call us.

What should a treatment plan include?


A treatment plan should be a written document that specifies the patient's primary goals for treatment. It should be individualized and mutually agreed upon by both the patient and the psychotherapist. After the primary goals have been established in the treatment plan, it should include a detailed layout of how those goals will be achieved with a measurable and time-sensitive, step-by-step approach, as well as objectives and checkpoints along the way to the ultimate goal. The treatment plan should be a bridge between assessment and treatment, in order to provide the patient with a roadmap to recovery.

If you or someone you care about is suffering from addiction and would like to book an appointment with one of our specialists or learn more about substance abuse therapy at Success Health System, please do not hesitate to contact us. We would love to from you. We have clinics in Creve Coeur MO, St. Louis MO Independence MO, Columbia MO, and Olathe KS. For addresses, phone numbers, and hours of operation, please click here. We serve patients from Creve Coeur MO, St. Louis MO, Independence MO, Olathe KS, Columbia MO, Craig KS, Spring Hill KS, Pierpont MO, Kirkwood MO, Kansas City MO, River Bend MO & Beyond!