Alcohol Addiction Psychiatrist Q&A
If you are looking for alcohol use disorder treatment then visit Success Health System, our compassionate and board-certified psychiatrist Dr. Moses Tabe Ambilichu, MD can help you. Call us today for more information or schedule an appointment online! We have convenient locations to serve you in Creve Coeur MO, St. Louis MO, Independence MO, Columbia MO, and Olathe KS.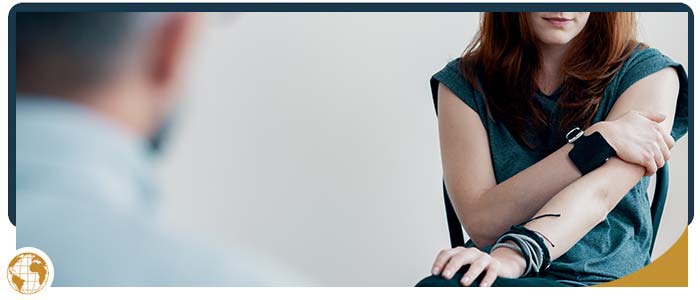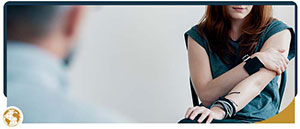 Table of Contents:
What are some signs of alcoholism?
Who needs treatment for AUD?
Does Success Health System treat AUD?
Alcohol is one of the most commonly consumed drinks in the world and is also one of the most heavily marketed. There are hundreds of types of alcohol with thousands of brands to choose from, and it is often available in stores that exclusively sell alcohol, sometimes referred to as liquor stores. Because of its wide availability, alcohol abuse is a common problem, with millions of Americans affected by an alcohol use disorder.
What are some signs of alcoholism?


Common signs of alcoholism include:

• Poor coordination
• Slurred speech
• Impaired thinking
• Memory impairment
• Desire to stop drinking, yet use continues
• Diverting energy in order to drink
• Being secretive about the extent of alcohol abuse
• Engaging in risky behavior, including drunk driving
• Being in denial about alcohol abuse
• Becoming distressed without access to alcohol

Withdrawal symptoms of alcohol abuse, which may begin as soon as two hours after the last drink and can last for weeks, will emerge when a person stops drinking or significantly reduces the amount of intake. Symptoms can include:

• Shaking
• Anxiety
• The desire for a drink
• Delirium tremens (DTs) a severe symptom, includes:
• Confusion
• Fever
• Rapid heartbeat

As some withdrawal symptoms can be life-threatening, detoxification from alcohol should be monitored by a medical professional specializing in addiction treatment.

Who needs treatment for AUD?


Alcohol use disorder, commonly abbreviated as AUD, is a medical condition that involves excessive alcohol consumption that causes distress or harm to the individual or others close to them. The condition can range from mild to severe and the diagnosis is based on confirmation of two or more of the following questions, applicable to the past year:

• Drinking more or longer than intended
• Any attempt to stop drinking was unsuccessful
• Spending lots of time drinking or recovering
• Experiencing a strong urge to drink
• Drinking causes problems in personal & professional life
• Continuing drinking even though it causes problems
• Forgoing activities that were previously enjoyable
• Experiencing a higher risk of self-harm (drinking and driving, swimming under the influence, operating heavy machinery, engaging in risky sexual behaviors, wandering into dangerous areas)
• Continuing drinking despite its negative health effects
• Experiencing blackouts
• Experiencing tolerance (needing to drink more alcohol to experience the same level of intoxication)
• Experiencing withdrawal symptoms, such as:
• Trouble sleeping
• Shakiness
• Irritability
• Anxiety
• Depression
• Restlessness
• Nausea
• Sweating

Does Success Health System treat AUD?


Yes, Success Health System treats alcohol use disorder; we implement several different treatments and therapies to help our patients overcome AUD.

If you or someone you love is struggling with alcohol use disorder, come to Success Health System for professional help. The addiction specialists at Success Health System are experienced in treating alcohol use disorder and can help you live a substance-free life. Call us to book an appointment with our alcohol use disorder treatment specialist, or visit our clinic today. We serve patients from Creve Coeur MO, St. Louis MO, Independence MO, Olathe KS, Columbia MO, Craig KS, Spring Hill KS, Prathersville MO, Pierpont MO, Kirkwood MO, Kansas City MO, River Bend Mo & Beyond!