Anxiety Clinic Questions and Answers
At Success Health System, our experienced team of psychiatrists specializes in the diagnosis & treatment of anxiety & panic disorders. To book an appointment at one of our locations, call us or request an appointment online today. We have convenient locations to serve you in Olathe KS, Columbia MO, and West Plains MO!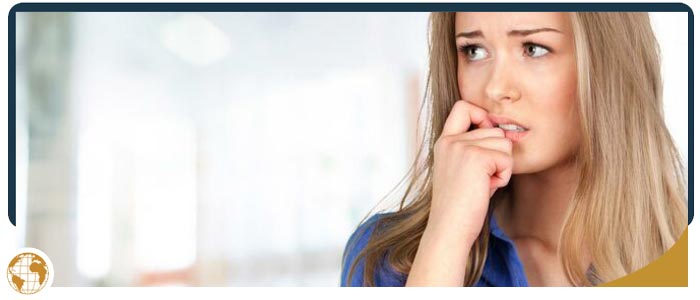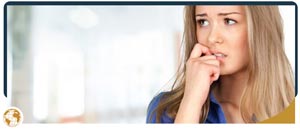 Table of Contents:
How do I get help for anxiety?
Is there inpatient treatment for anxiety?
Can a psychiatrist help with anxiety?
How do I know if I have anxiety?
Are there external causes of anxiety?
Are you suffering from anxiety and panic disorder? Come to Success Health System today and be seen by board-certified professionals who can help you with this mental disorder. With locations near Columbia, we've helped many in the area with their anxiety. Make an appointment today, and let us help you overcome it.
How do I get help for anxiety?


First, you need a referral from your regular doctor or family doctor before you can get mental health treatment for anxiety. When you come to our clinic, we will evaluate you for an anxiety disorder. During this evaluation, we will review your medical history and talk with you about what triggers your anxiety and what you do to help lessen the symptoms. Our providers may also administer some diagnostic testing to make sure there isn't an underlying disease or hormonal imbalance that could be producing your anxiety symptoms. Once those are eliminated, and our doctors have made a diagnosis, we will customize a treatment program for you!

Is there inpatient treatment for anxiety?


We do not provide inpatient treatment for anxiety disorders. We find meeting with our skilled psychiatrists and being taught coping strategies are a very effective way to treat anxiety.

Can a psychiatrist help with anxiety?


Yes, our psychiatrists can help treat you for your anxiety. Working with you one on one, they will help you identify the situations and other triggers that can bring on an anxiety attack. Knowing what can make your anxiety worse is crucial so you can, if possible, avoid them. Our providers will also teach you coping strategies and other techniques to help you manage your symptoms. If needed, medication is also available to help you achieve your anxiety symptoms. This medication may be taken daily as part of a regular program or as required when a patient may encounter a stressful situation. Our doctors will review with you your treatment options so we can personalize your plan to help achieve your mental health goals.

How do I know if I have anxiety?


If you do not know the symptoms of an anxiety disorder, it can be challenging to know if you are suffering from it or just simple stress. A visit to our clinic and an evaluation from our providers can help determine if you have an anxiety disorder. The symptoms of anxiety vary greatly between person as well as the severity of these symptoms. However, some of the common things we see with our patients who have anxiety include:

• Avoiding social situations or gatherings
• Isolation from friends, family, and co-workers
• Uncontrolled crying
• Difficulty breathing
• Sense of being overwhelmed
• Rapid heartbeat
• Trouble concentrating
• Tremors in hands
• Paranoia

Generally, if you are feeling overwhelmed and stressed out for long periods and experience some of the symptoms mentioned above, you should ask for a referral from your doctor to see our professionals. Anxiety produces different symptoms in different people, so you do not need to display every sign of anxiety to be diagnosed with it.

Are there external causes of anxiety?


Yes, anxiety is not always the result of mental illness. It can be caused by external factors. While our providers may not be able to help you solve these external problems, we can help you develop coping strategies so you can tackle these problems more effectively. Common external causes of anxiety include stress from work, school, relationships, the death of a loved one, or even financial stress. Illicit drugs and some medications may also cause anxiety. Anxiety can also be a symptom of a medical conditions such as a heat stroke or heart attack. If you suffer from lack of oxygen due to a disease like emphysema or high-altitude sickness, you also may experience anxiety.

Visit success health system LLC for more information. Call us today or schedule an appointment online. We have 3 convenient locations to serve you in West Plains MO, Columbia MO, Olathe KS. We serve patients from Olathe KS, Columbia MO, West Plains MO, Harg MO, Prathers Ville MO, Midway MO, New Century KS, Olathe KS, Overland Park KS, Carson MO, Pomona MO, and Potters Ville MO.