Anxiety Treatment Doctors Q&A
At Success Health System LLC, our experienced team of psychiatrists specializes in the diagnosis and treatment of anxiety and panic disorders. For more information, call us or request an appointment online today. We have convenient locations to serve you in Creve Coeur MO, St. Louis MO, Independence MO, Columbia MO, and Olathe KS.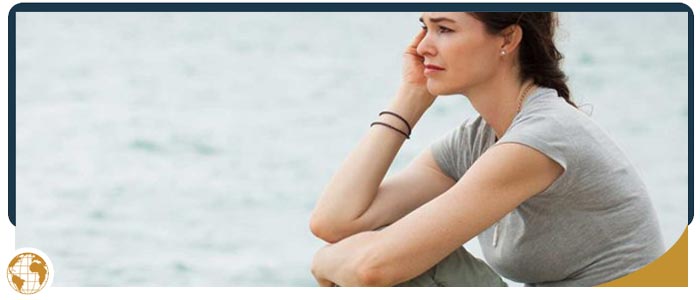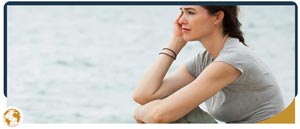 Table of Contents:
How do I know if I have anxiety?
How is anxiety managed?
What are the most common triggers for anxiety?
Anxiety disorders can have a broad impact on a person's daily life. From negatively affecting their ability to work effectively to damaging important interpersonal relationships, anxiety is difficult to face alone, which is why the compassionate providers at Success Health System offer effective and personalized anxiety treatments for patients in West Anxiety Treatment Doctor Near Me in Creve Coeur MO, St. Louis MO, Independence MO, Columbia MO, and Olathe KS. If you are struggling with symptoms of anxiety or a panic disorder, it is time to rely on the knowledge and experience of our dedicated and caring staff.
How do I know if I have anxiety?


It can be difficult to know whether you are suffering from simple stress or an anxiety disorder if you do not know what symptoms and signs to look for. The severity of anxiety symptoms will vary significantly depending on each person's unique body and mind. People with anxiety tend to shy away from social situations, preferring to isolate themselves from friends, family, and co-workers. During an anxiety attack, you may notice hysterical behavior including crying, difficulty breathing, or an intense sense of being overwhelmed physically and emotionally. Patients with anxiety will often exhibit rapid heartbeat, irritability, tremors in their hands, lack of concentration, or even paranoia when their condition is triggered by specific events or circumstances. If you notice that you are feeling stressed out and overwhelmed for a long time, with symptoms that do not seem to improve on their own, it is best to speak with a licensed psychiatrist or another doctor to discuss your options for diagnosis and treatment.

How is anxiety managed?


While your treatment will depend on a number of different factors, there are some things that everyone can do in order to work toward relief of their anxiety symptoms. Often, removing yourself from certain situations in order to avoid undue stress or other triggers can significantly reduce symptoms on a daily basis. By working with an experienced therapist and psychiatrist, you can ensure you learn appropriate coping strategies and effective techniques to manage your anxiety symptoms. Some patients may also benefit from prescription medications that are either taken daily or when a person expects to encounter stressful and anxiety-inducing situations. At Success Health System LLC, our compassionate healthcare providers will help you understand the breadth of treatment options available and design a treatment protocol that will improve your quality of life.

What are the most common triggers for anxiety?


Anxiety triggers can vary greatly from person to person. Some common triggers sometimes include social situations, loud noises, large crowds, or difficult conversations. Patients with anxiety may have a difficult time maintaining healthy relationships because their feelings of nervousness or panic can cause them to become nearly incapacitated when faced with a difficult or stressful situation. Patients who seek anxiety treatment at Success Health System will learn cognitive skills and enjoy the benefits of compassionate counseling and support to help them understand their anxiety triggers and work toward a long-term solution by implementing a comprehensive treatment plan.

If you or a loved one live in or near Columbia MO, and Olathe KS and are seeking support and treatment for anxiety or panic disorders, contact Success Health System to schedule an appointment with one of our dedicated specialists and take the first step toward a healthier, happier life free from your panic and anxiety symptoms. We serve patients from Creve Coeur MO, St. Louis MO, Independence MO, Olathe KS, Columbia MO, Craig KS, Spring Hill KS, Prathersville MO, Pierpont MO, Kirkwood MO, Kansas City MO, River Bend Mo & Beyond!