Board-Certified Psychiatrist in West Plains MO, Columbia MO, and Olathe KS
Success Health System has a board-certified psychiatrist to help you manage your mental health disorder, from ADHD to bipolar disorder. Dr. Moses Tabe Ambilichu, MD is here to help you on your path to healing! Call us today or request an appointment online. We have convenient locations to serve you in West Plains MO, Columbia MO, and Olathe KS.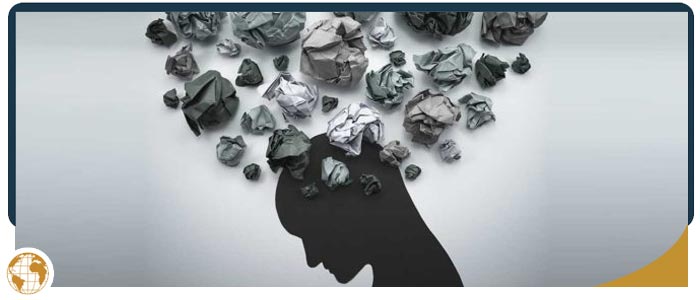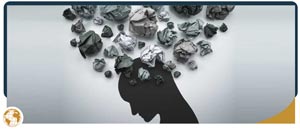 You might be one of the millions of Americans struggling with stress, or maybe you're one of many others dealing with a mental health issue like anxiety or ADHD. It can be difficult to tell, but if you believe your mental wellness could be affecting your everyday life, then you may want to come see us here at Success Health System LLC. We have a board-certified psychiatrist near you, so reach out to us today if you believe you could benefit from his services. We're very confident he can help you.
When should I see a psychiatrist?
This is a great question because although a person might think he or she is just fine or can deal with an issue independently, there are some situations that may require professional support. Dealing with a death may be one of these situations because it can be devastating for a family member or friend. So if you've experienced a loss, are feeling a deep sadness, and are having difficulty coping with it all, you might need the support of a psychiatrist.
Everyday issues like stress can eventually lead to anxiety, feelings of social isolation, depression, or other mental health issues. These issues very often require professional support. Overwhelming feelings of helplessness or hopelessness may be signs of depression. Phobias, family/relationship problems, feelings of worthlessness or guilt, irritability, fatigue, an inability to concentrate—these issues and others often require the support of a psychiatrist.
Do I need a psychiatrist or psychologist? Does a psychiatrist need to be board-certified?
A psychiatrist is an MD who is able to prescribe medication and provide high level mental healthcare, including psychotherapy. This type of professional is generally board-certified. A psychologist, though, has only a PhD or PsyD degree and generally isn't able to provide prescriptions. This type of professional may be able to provide psychotherapy, but this usually focuses on behavior, whereas the psychotherapy performed by a psychiatrist also takes into account biology, neurochemistry, psychosocial history, and more.
Some conditions like bipolar disorder, psychosis, or schizophrenia often require medication as a part of treatment. There are other conditions, like depression and anxiety, that might not necessarily need medication, but a psychiatrist can provide it if necessary. An issue like depression can be caused by another issue like hypothyroidism, and a psychiatrist is able to tell if something like this could be the case. For these reasons, it may be best to see a physiatrist like Dr. Moses Tabe Ambilichu MD here at our clinic.
How much is a psychiatrist visit without insurance?
This may cost around $100 per hour, but it depends on the provider and other factors. Many insurance providers and plans, including Medicaid, will cover many different services with a psychiatrist. With us here at Success Health System LLC, patients without insurance can opt for one of our self-pay plans. Because our costs vary depending on our patients' particular conditions and the services needed, please get in touch with us to learn more about our pricing.
Do you have a board-certified psychiatrist in Columbia, MO or Olathe, KS?
Yes, we do! Dr. Moses Tabe Ambilichu MD is a fully capable psychiatrist and is board-certified by the American Board of Neurology and Psychiatry. He holds the U.S. medical licenses required for him to provide you with diagnosis and treatment, so you can be sure you'll be in capable hands with the doctor and that he can help you comprehensively.
Call us today at Success Health System LLC to make a simple consultation with the doctor. He would be happy to speak with you regardless of the issue, even if you just need a professional to talk to for a while. We have 2 clinics in Columbia, MO and Olathe, KS, so we ask that you visit our Locations page for the location nearest you. You can also call our head office at (888) 201-7259 or book your consultation with the doctor online. We serve patients from Olathe KS, Columbia MO, West Plains MO, Harg MO, Prathers Ville MO, Midway MO, New Century KS, Olathe KS, Overland Park KS, Carson MO, Pomona MO, and Potters Ville MO.
We hope we hear from you soon and you can be as confident as we are that we can help you with whatever issue you're having.