Board-Certified Psychiatrist in Creve Coeur, St. Louis MO, Independence, Columbia MO, & Olathe KS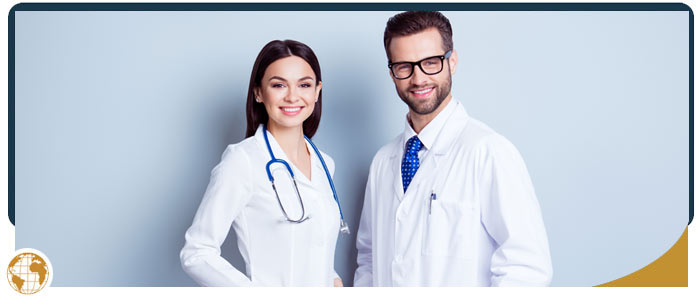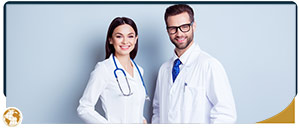 Table of Contents:
What disorders does a psychiatrist treat?
Who needs a psychiatrist?
What is the difference between a psychologist and a psychiatrist?
Where to find board-certified psychiatrists near me?
What disorders does a psychiatrist treat?


There are numerous disorders that a psychiatrist is educated and trained to help treat, including:

• Bipolar disorder and other similar disorders
• Schizophrenia disorder and other psychotic disorders
• Stress-related disorders
• Trauma-related disorders
• Obsessive-compulsive disorders and other related disorders
• Depressive disorders
• Anxiety disorders
• Eating disorders
• Feeding disorders
• Elimination disorders
• Sleep disorders
• Sexual dysfunction
• Gender dysphoria
• Substance disorders
• Addiction disorders
• Personality disorders

Psychiatrists will need at least one to two visits to ensure they properly diagnose your condition and then continue to work with you to develop a treatment plan that will work with you and your life. Different treatment plans may involve a combination of one of the following:

• Medication
o Antidepressants
o Antipsychotic medications
o Stimulants
o Hypnotics
o Sedatives
o Anxiolytics
o Mood stabilizers
• Psychotherapy
• Talk therapy
• Light therapy
• Brain stimulation therapy
Who needs a psychiatrist?


When it comes to your mental health, there should be no shame in booking an appointment and following through with a mental health professional like a psychiatrist. Particularly it is best to visit a psychiatrist if you feel you are suffering from any emotional, behavioral, or mental health issues. It is best to reach out to our clinic sooner than later to help you with your treatment sooner.

Psychiatrists are available to help as certified medical practitioners. Our psychiatrists are top-rated and board-certified to offer psychiatry which is a branch of medicine that works on diagnosing, treating, and preventing any behavioral, mental, and emotional disorders and conditions.

If you are noticing any of these signs, you would benefit from visiting a psychiatrist at Success Health System:

• Struggling to adjust to life changes
• Anxiety and worry
• Lasting depression
• Feelings of suicide
• Hurting yourself
• Obsessive thoughts
• Hallucinations or delusions
• Uncontrolled drug or alcohol use
• Body image issues
• Poor concentration
• Emotional outbursts
• Sleep issues
What is the difference between a psychologist and a psychiatrist?


Many will often use the terms psychiatrist and psychologist interchangeably; however, they are two very different professions. While they may have some similarities, they both focus on diagnosing and treating any mental health issues within their patients.

Psychologists have completed an advanced degree which may include a PsyD or a Ph.D. They will use different forms of therapy including talk therapy to help treat certain mental health issues. Psychologists may also act in the form of consulting along with other medical providers available.

Psychiatrists; however, have completed a medical degree with a focus on psychiatry in addition to other advanced qualifications from residency in the field. Psychiatrists will use forms of therapy and some in combination together like talk therapy, medications, and other treatments to help treat their patients who are struggling with mental health disorders.
Where to find board-certified psychiatrists near me?


Finding a board-certified psychiatrist near you will need to yield a search engine to find the top results. Using Bing or Google search using top-rated factoring keywords like "board-certified psychiatrists" or "board-certified psychiatrists near me".

You may want to consider some other factors when reviewing psychiatrists near you including:

• Experience and treatments they have available (what treatment options do they have for you)
• Credentials (including board certification)
• Preference for a male or female psychiatrist
• Do you prefer telehealth services as an option? (Is this even on your preferences list?)
• Communication style
• Do they take your insurance? (They may have this available on the website, but most times you will have to call to get the answer to this)

However, you have landed on the Success Health Systems website for a reason. We offer top-rated board-certified psychiatrists within your area! Contact us to schedule your appointment with one of our psychiatrists today! We serve patients from Creve Coeur MO, St. Louis MO, Independence MO, Olathe KS, Columbia MO, Craig KS, Spring Hill KS, Prathersville MO, Pierpont MO, Kirkwood MO, Kansas City MO, River Bend Mo & Beyond!