Online Psychiatrist in Creve Coeur MO
Get trusted and specialized online care for mental health disorders at Success Health System LLC in Creve Couer MO. Our board-Certified doctors are here to provide comprehensive and quality care. Contact us today or schedule an appointment online.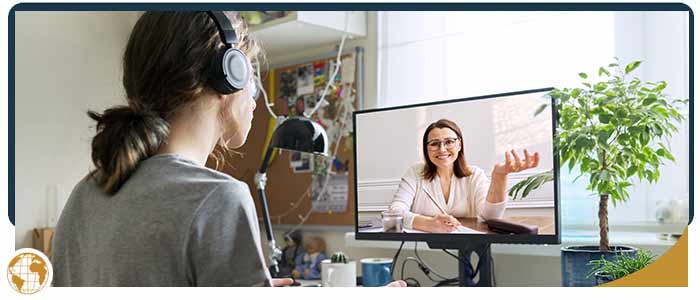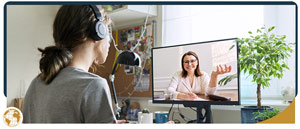 Table of Contents:
What are the signs that a person should see a psychiatrist?
Can you be diagnosed by a psychiatrist online?
Is online psychiatry treatment effective?
What are the benefits of online treatment?
Mental health is importance for anyone and everyone to prioritize. So, if you're considering seeking help for mental health difficulties you're experiencing, you're doing the right thing. Psychiatric care is flexible enough to accommodate both in-person and online therapy options. In the following, you can learn more about online psychiatric care, how you can benefit from it, and more!
What are the signs that a person should see a psychiatrist?


Many people need to see a psychiatrist for help dealing with symptoms that prevent them from being all that they can be. Needing psychiatric assistance is common and as normal as seeing a doctor for a physical illness or injury. If you're unsure whether you should see a psychiatrist or not, it can be helpful to know some signs of mental illness that a psychiatrist can assist with. Here are some of those signs:
 
• Apathy and withdrawal: With apathy and withdrawal, you may feel a loss of initiative or desire to engage socially or in activities you're normally interested in.

• Appetite or sleep changes: Relevant changes to your appetite or sleep could include both eating or sleeping too much or too little, as well as a decline in personal care.

• Changes in school or work: It's not uncommon for mental illness to impact work or school performance, potentially leading to increased absenteeism, unusual drop in functioning, or problems with peers and co-workers.

• Difficulty dealing with emotions: You may feel overwhelmed by your emotions or have difficulty identifying the best outlet for them.

• Feeling disconnected: You may notice a vague feeling of disconnectedness from yourself or your surroundings, sometimes referred to as a sense of unreality.

• Illogical thinking: Illogical thinking is characterized as exaggerated or unusual beliefs about your identity or abilities to influence events or understand "hidden" meanings.

• Mood changes: Some examples of concerning mood changes include rapid and dramatic shifts in your emotions, including increased irritability or depression.

• Nervousness: Concerning nervousness symptoms include excessive fear or suspiciousness of others or extreme nervous feelings.

• Problems with thinking: This may manifest as problems with concentration, logical thinking, memory, or speech with an undefined cause.

• Unusual behavior: Mental illness sometimes creates patterns of odd, peculiar, or uncharacteristic behavior.
Can you be diagnosed by a psychiatrist online?


Psychiatrists can provide accurate diagnoses of various mental illnesses through online services. That said, they may want to coordinate a physical examination with your primary care doctor to rule out any physical conditions that may cause the mental health symptoms you're experiencing. The physical examination may also include different lab tests.
 
To diagnose a mental illness via online treatment sessions, your psychiatrist may conduct a psychological questionnaire, asking you various questions and recording your answers on a form to determine the likelihood that you're dealing with a specific mental illness. The topics the questionnaire may cover could include:
 
• Your medical history
• The symptoms you're experiencing
• Medications you're taking
• You're main concerns
 
Given your answers, they will compare your symptoms with a list of symptoms that would comprise a diagnosis of a specific mental illness. The psychiatrist will only make a diagnosis if the symptoms you're experiencing closely match those on the official list for a particular disorder.
 
If they make a diagnosis, it may be made tentatively, especially if they believe further testing or examinations are necessary to rule out other underlying causes. On the other hand, they may prescribe treatment right away if they have enough information to confirm a positive diagnosis.
Is online psychiatry treatment effective?


Many studies show that online psychiatry treatment is equal in effectiveness to in-person psychiatric treatment. As such, the choice is yours whether you want online or in-person psychiatry treatment, as you can't go wrong with either choice. Some people prefer the convenience and flexibility of online psychiatry treatment, while others prefer to be in physical proximity to the psychiatrist providing them with treatment.
What are the benefits of online treatment?


Online psychiatry treatment can provide many benefits to patients. Here are some of the benefits online psychiatry treatment provides you:
 
• Reaching individuals who cannot see a psychiatrist in person due to travel restrictions, lack of access, or an illness or injury
• Enabling you to receive therapy from a familiar and trusted space you feel comfortable in
• Convenient option when you're having a busy day at work or home
• Often more affordable than in-person treatment
 
There are many good reasons to choose online psychiatry treatment if you're dealing with mental health difficulties. We are happy to provide both online and in-person psychiatry treatment options at Success Health Systems. You can call us or visit our website to learn more about our online psychiatry options or to schedule an appointment with us. We serve patients from Creve Coeur MO, St. Louis MO, Independence MO, Olathe KS, Columbia MO, Craig KS, Spring Hill KS, Prathersville MO, Pierpont MO, Kirkwood MO, Kansas City MO, River Bend Mo & Beyond!