Drug Addiction Psychiatrist Q&A
Board-Certified psychiatrist Dr. Moses Tabe Ambilichu MD at Success Health System LLC treat people of all ages who have addictions to illegal drugs, alcohol, opioid, and other forms of addictions. Contact us today or schedule an appointment online. We have convenient locations to serve you in Creve Coeur MO, St. Louis MO, Independence MO, Columbia MO, and Olathe KS.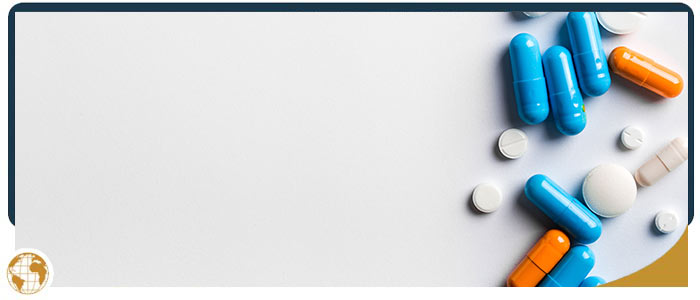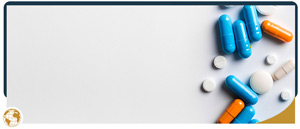 Table of Contents:
What are the different forms of drug addiction?
What are the major characteristics of addictive behavior?
What does a drug addiction psychiatrist do?
How do drug addiction psychiatrist help?
What are the different forms of drug addiction?

Drug addiction encapsulates a wide variety of substances and is not limited to a substance's legality, meaning both illegal and legal drugs can be addictive. Furthermore, people experiencing drug addiction are typically experiencing what is known as chemical addiction– the body begins to develop a physical dependence on a substance which can lead to serious alteration of the brain and can cause newfound uncontrollable behavior.

Drugs are also categorized by either their chemistry or their effect on a person's body. It is important to note that every category is addictive, however, some categories are observed to be less addictive than others. The most known categories are made up of depressants, stimulants, hallucinogens, opioids, and cannabis.
 
• Depressant Addiction: One depressant drug that is very common to develop an addiction to is alcohol. Depressants work by slowing down the central nervous system, which ultimately slows brain activity and can induce feelings of relaxation or tiredness.
 
• Stimulant Addiction: Stimulants are a branch of drugs that are observed to increase alertness and energy levels. Several known drugs such as nicotine, cocaine, and amphetamines all fall under this category.
 
• Hallucinogen Addiction: Hallucinogens are known to alter mood and perception, and can cause hallucinations and sensory distortion. Well-known hallucinogens include LSD and psilocybin mushrooms.
 
• Opioid Addiction: Opioids are drugs that affect the nervous system and are often prescribed to reduce pain; however, they are also known to be highly addictive. Morphine, heroin, and prescription painkillers are well-known drugs as part of the opioid group.
 
• Cannabis Addiction: This group refers to drugs that come from the cannabis plant, which share similar effects of depressants and stimulants. While the most popular cannabis drug, marijuana, is not as addictive as others listed, it is not uncommon to see addiction patterns.
What are the major characteristics of addictive behavior?

Thanks to a large amount of data and studies surrounding drug addiction, there are observed patterns regarding the behavior of an individual with addiction. Understandably, one characteristic of drug addiction is compulsive drug use and the inability to control use. While someone may express their desire to quit, they will continue to use the substance because of a developed addiction.
 
Withdrawals and tolerance are the other two characteristics of addiction. Withdrawals occur when attempting to distance themselves from a substance, but due to the body's developed reliance on it, will experience physical symptoms that may include pain, sweating, shaking, vomiting, and more. Tolerance begins to develop after using a drug several times, and soon the body begins to require a higher dosage of a drug to feel the same effect.

Yet another characteristic of addiction is planning out drug use. When a person is spending copious amounts of time thinking about where to hide drugs, where to buy, or when to use them, they are exhibiting the very common behavior of an addict.

Finally, persistent use of drugs despite experiencing negative consequences is another characteristic of addiction. Once again, because a person is addicted, they often continue to abuse the substance despite the harm done to their body, or other aspects of life such as losing relationships, friends, or family.
What does a drug addiction psychiatrist do?

Drug addiction psychiatrists are specialized medical professionals that work with substance use disorders and related mental health issues. They spend time evaluating, diagnosing, and treating patients' history of drug use and addiction. Treatment methods often include forms of psychotherapy and medication that the doctor believes will make an impact.
How does drug addiction psychiatrists help?

Drug addiction psychiatrists play a role in getting to the root of addiction and preventing relapse, with the end goal of getting over an addiction. With their expertise and experience, they first will diagnose a condition and proceed to take an extensive look at an individual's history to make a plan on how best to treat and overcome addiction. Treating the addiction largely comes with therapy and medication which is advised and monitored by the psychiatrist. Psychiatrists often coordinate patients with social workers, therapists, and primary care doctors to ensure the most effective treatment for patients.
 
At Success Health System LLC, we offer specialized treatment for drug addictions. Our psychiatrists offer comprehensive care that includes providing you with the education, tools, and resources to manage your symptoms. If you have any questions about our services or would like more information about anything you've read, please contact us or book in an online appointment. We serve patients from Creve Coeur MO, St. Louis MO, Independence MO, Olathe KS, Columbia MO, Craig KS, Spring Hill KS, Prathersville MO, Pierpont MO, Kirkwood MO, Kansas City MO, River Bend Mo & Beyond!