Mental Health Center Questions and Answers
At Success Health System LLC, our mental health center is proud to provide psychiatric and mental health services to our patients from Columbia MO, Olathe KS, and West Plains MO. Call Us today for more information or simply schedule an appointment online!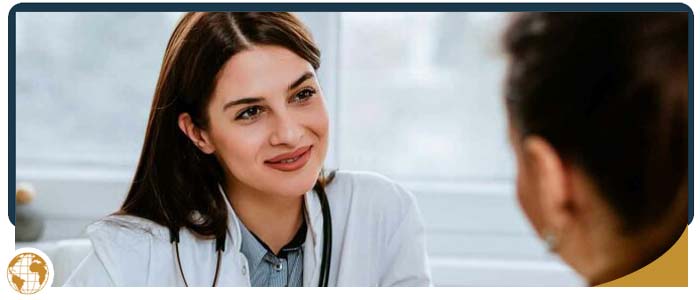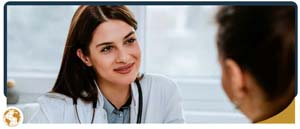 Your mental health is essential for your happiness, relationships, and your physical health, as well! With that being said, many individuals deal with mental illness daily. If you are dealing with mental illness, it is important to have a strong support system, including family, friends, and medical professionals you trust to be there for you when you face the challenges of mental illness. At Success Health System LLC, our team of psychiatrists and mental health professionals would be pleased to be part of that support system for you.
What do mental health centers do?
Mental health centers provide services to individuals who have been diagnosed with a mental illness or are dealing with symptoms of a mental illness. As such, mental health centers typically staff board-certified psychiatrists and other mental health professionals. At Success Health System LLC, our mental health center provides treatment for a wide variety of mental health disorders, including anxiety disorders, mood disorders, psychotic disorders, trauma-related disorders, as well as substance abuse or addiction.
How can a doctor help with mental health?
Psychiatrists are expertly trained and educated in evaluating, diagnosing, and treating a broad range of mental health disorders. As such, they can help individuals who are concerned that they might have a mental health disorder or who require treatment for a diagnosed mental health disorder. Psychiatrists can perform mental health assessments, prescribe medication, and provide various forms of psychotherapy.
Our board-certified psychiatrist at Success Health System LLC, Dr. Moses Tabe Amilichu, MD, is board-certified with the American Board of Neurology and Psychiatry (ABNP) and has over 19 years of experience in providing psychiatric medicine and treatment.
What are the types of mental illness?
There are several different types of mental illness that an individual can experience, sometimes simultaneously. With that in mind, some of the common types of mental illness include the following:
Anxiety disorders, such as generalized anxiety disorder (GAD), obsessive-compulsive disorder (OCD), panic disorder, and various phobias
Neurodevelopmental disorders, such as attention-deficit hyperactivity disorder (ADHD)
Eating disorders, such as anorexia or bulimia
Mood disorders, such as depression or bipolar disorder
Personality disorders, such as borderline personality disorder (BPD), dependent personality disorder, or paranoid personality disorder
Trauma- and stress-related disorders, including post-traumatic stress disorder (PTSD)
Psychotic disorders, such as schizophrenia, postpartum psychosis, or schizoaffective disorder
Substance abuse or addiction
What treatments are there for mental illness?
Treatment for mental illness involves a combination of medication, therapy, and lifestyle modifications. At Success Health System LLC, we treat most mental illnesses with a combination of medication, psychotherapy, and counseling. In this way, we aim to treat both the body and the mind to help individuals cope with and overcome the challenges of a mental illness. We have found that patients respond best to treatment when they can talk freely about their challenges with mental health in a non-judgmental environment in addition to taking medication. With that in mind, some common treatment options for mental illness include the following:
Antidepressant medication, including selective serotonin reuptake inhibitors (SSRIs) or serotonin-noradrenaline reuptake inhibitors (SNRIs)
Antipsychotic medication, including newer or atypical antipsychotics and older or typical antipsychotics
Cognitive behavioral therapy (CBT)
Counseling
Healthy diet and exercise routines
Exposure and response prevention (ERP) therapy
Family and peer support groups
Psychotherapy
Stimulant or non-stimulant medication
Trigger avoidance
If you would like to learn more about the services that we provide at Success Health System LLC or want to schedule an appointment, we welcome you to call us or schedule an appointment through our website! We serve patients from Olathe KS, Columbia MO, West Plains MO, Harg MO, Prathers Ville MO, Midway MO, New Century KS, Olathe KS, Overland Park KS, Carson MO, Pomona MO, and Potters Ville MO.