Mental Health Psychiatrist Q&A
At Success Health System LLC, we have board-certified psychiatrists that can help with your mental illness and disorders. Call us for more information or schedule an online appointment today. We have convenient locations to serve you in Creve Coeur MO, St. Louis MO, Independence MO, Columbia MO, and Olathe KS.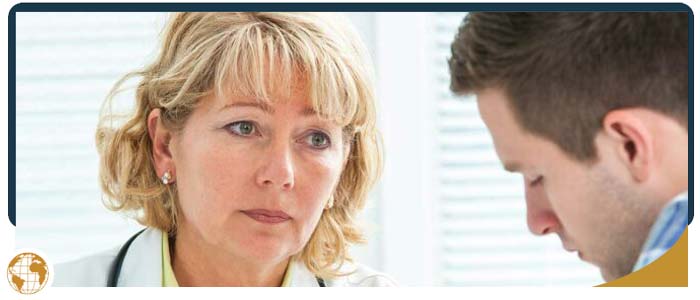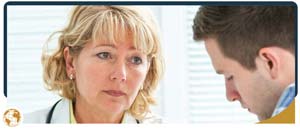 Table of Contents:
What is a psychiatrist?
When should I see a psychiatrist?
How often should I see my psychiatrist?
How can a psychiatrist help my mental health?
Mental health is an important aspect of our overall well being. Aspects of mental health include emotional regulation, psychological and social wellbeing. An individual's mental health can determine how they handle stress, how they relate to others and can affect their overall decision-making process. Mental health is important at every stage of life, from infancy to advanced age.
What is a psychiatrist?


Psychiatrists are medical professionals that specialize in mental health. They are experienced in evaluating, diagnosing and treating people with mental illnesses and disorders. Psychiatrists have a deep understanding of physical and mental health and the effects they have on one another. They often treat people with mental health conditions such as bipolar disorder, addiction, schizophrenia, depression and eating disorders.

When should I see a psychiatrist?


It is a good idea to see a psychiatrist if you are experiencing any of the following:

• Inability to Control Emotions — It is normal for everyone to experience feeling sad, angry, or irritable. However, when someone has unrestrained emotions that are difficult to control or manage, it is an indication that a psychiatrist may be able to help. Learning to effectively regulate emotions can help prevent a triggering situation or know how to handle it, if one should arise.

• Changes in Sleeping Patterns — Quality of sleep can reveal a lot about one's mental health. People who have trouble sleeping often struggle with mental health problems. Sleep problems include: having trouble falling asleep, waking up too early, or waking up many times throughout the night. People with mental health problems also tend to spend less time in deep stages of sleep, which makes it difficult to have a restorative rest. Lack of sleep also makes it harder to manage mental illness symptoms, caught in an unfortunate negative feedback loop.

• Substance Use — People struggling with mental health issues may use alcohol or drugs as a coping mechanism. Whether it is for relaxation or stress relief, if someone needs to use substances on a regular basis to feel happy, or does not feel happy without the use of drugs or alcohol, it is a cause for concern that should be addressed by a psychiatric professional.

Other signs that indicate it is time to see a psychiatrist include:

• Changes in performance at school or work
• Withdrawal from social situations
• Unexplained physical illnesses
• Excessive anxiety, worry or sadness
• Frequent nightmares or temper tantrums

How often should I see my psychiatrist?


Initially, while they are diagnosing and determining treatment, visits to a psychiatrist can be frequent. The more severe or complex the mental illness is, the longer it can take to diagnose and treat the condition. For complex cases, treatment and diagnosis often have stages. For example, after diagnosing and treating anxiety or depression, other disorders that were obfuscated by depression or anxiety can come to the surface. Only when depression and anxiety are sufficiently managed can these underlying disorders be properly addressed.

How can a psychiatrist help my mental health?


Psychiatrists are specialists in treating mental health, and can help in a number of ways. If you are stressed and overwhelmed, they can help you shift your focus to find something positive about the situation. When negative thoughts arise, they can help you learn techniques and think in constructive ways that overpower negative thoughts with positive ones. Psychiatrists can also advise patients on physical activities, such as a relaxing walk, to help relieve and manage symptoms of mental illness. When stuck in a negative thought spiral, they can teach you how to retrain yourself to focus on positive aspects of life and how to appreciate every experience in your life. Additionally, psychiatrists can help you control your inner voice, challenging any questionable thoughts that arise and supplanting them with thoughts that empower you.

If you or someone you know is struggling with mental illness, come to Success Health System to talk with our psychiatrist today. Our kind and compassionate professionals are experienced in mental health and can help you manage your condition. For more information on our mental health treatments, call our office and get in touch with a member of our specialist team. To book an appointment with our psychiatrist, visit our website or speak with us over the phone today. We serve patients from Creve Coeur MO, St. Louis MO, Independence MO, Olathe KS, Columbia MO, Craig KS, Spring Hill KS, Prathersville MO, Pierpont MO, Kirkwood MO, Kansas City MO, River Bend Mo & Beyond!