Obsessive Compulsive Disorders (OCD) Treatment Specialist Questions and Answers
Success Health System offers comprehensive OCD counseling, diagnosis and therapy treatment for patients with obsessive-compulsive disorder. Call us to schedule an appointment online. We have convenient locations to serve you in Olathe KS, Columbia MO, and West Plains MO!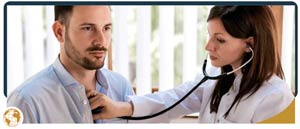 Table of Contents:
How do you diagnose OCD?
What treatments are available for OCD?
Are there additional treatment options for OCD?
Where are you located?
Do you live in the West Plains MO, Columbia MO, and Olathe KS, areas, and feel you may be suffering from OCD? The highly experienced doctors and staff at Success Health System have helped many in the area with this mental health issue. It does not need to dictate the choices in your life. Come to our clinic today for OCD treatment from our providers.
How do you diagnose OCD?


OCD, also known as Obsessive-Compulsive Disorder, can be difficult to diagnose sometimes. We will use criteria in the Diagnostic and Statistical Manual of Mental Disorders (DSM-5), published by the American Psychiatric Association, to make this determination. Its symptoms are similar to other mental health disorders, including:

• Depression
• Anxiety Disorder
• Schizophrenia
• Obsessive Compulsive Personality Disorder

It is also possible to have both OCD and other mental disorders at the same time. You'll work with our doctors to ensure you get the right diagnosis and treatment. When you visit our facility to be evaluated for OCD, it will include the following:

Physical Exam – We check for any past problems that could be the source of your symptoms.

Lab Tests – We will screen you for drugs and alcohol, check your thyroid, and conduct a complete blood count.

Psychological Evaluation – Will talk with you about what you notice about your behavioral patterns, feelings, thoughts, and symptoms you see. We also may talk to friends and family if you permit us to do so.

What treatments are available for OCD?


Some of the most effective treatments for this condition are CBT or Cognitive Behavioral Therapy, sometimes combined with medication. The most effective version of this therapy is called Exposure and Response Prevention or ERP. Medications that help with OCD are called SRIs, short for serotonin reuptake inhibitors.

Generally, ERP treatment is administered by one of our licensed mental health professionals in an outpatient setting. You will visit our therapists at least once a week in their office for therapy. Another doctor, working with the mental health professional, may prescribe you medications to help treat your OCD. They will work together to develop a treatment plan for you.

Are there additional treatment options for OCD?


In some cases, ERP Therapy delivered in a group setting and even over video conferencing may be just as effective as a one on one appointment. At the discretion of our mental health provider, this option may be available to you. There also may be local OCD support groups in the area that may be of use for your regular treatment between appointments at our clinic. OCD treatment can, in some cases, be challenging to treat. It takes a lot of determination and courage, and having a strong support network often makes a difference. Friends, family, and support groups can help immensely.

Where are you located?


Success Health System has 3 convenient locations to serve you in West Plains MO, Columbia MO, and Olathe KS.. We are open Monday through Friday from 8 am to 5 pm and by appointment only on Saturday and Sunday. Do you have questions OCD, its treatment, or would you like to make an appointment? Call our friendly staff today. We serve patients from Olathe KS, Columbia MO, West Plains MO, Harg MO, Prathers Ville MO, Midway MO, New Century KS, Olathe KS, Overland Park KS, Carson MO, Pomona MO, and Potters Ville MO.