OCD Treatment in Columbia, MO
Seek your OCD treatment at Success Health System LLC. Our board-certified psychiatrist, Dr.Moses Tabe Ambilichu MD is trained to diagnose and treat the symptoms of your OCD. Call us today for more information or schedule an appointment online. We have convenient locations to serve you in Creve Coeur MO, St. Louis MO, Independence MO, Columbia MO, and Olathe KS.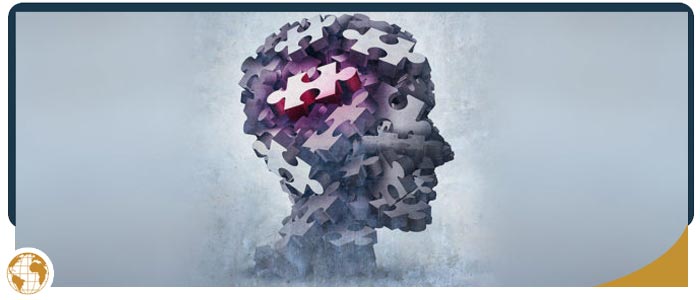 Table of Contents:
What is the best therapy for OCD?
Can you be cured of OCD?
What triggers OCD?
You shouldn't have to deal with obsessive compulsive disorder (OCD) on your own. OCD can be very isolating and crippling without the proper help. If you or someone you care about is dealing with obsessive-compulsive disorder, our friendly and compassionate staff at Success Health System can help manage the symptoms and effects of OCD, so that you can live life to the fullest and free of the negative effects of OCD.
What is the best therapy for OCD?


Currently, the best therapy option for obsessive-compulsive disorder is a branch of Cognitive-behavioral therapy (CBT) that is called exposure and response prevention (ERP). Cognitive-behavioral therapy focuses on solutions to problems that occur in the here-and-now for patients. CBT uses short-term social intervention to address problematic cognitive distortions and behavioral or emotional imbalances. Cognitive-behavioral therapy aims to develop personal coping methods and increased the problem-solving ability of individuals that have OCD.

Exposure and response prevention focuses on encouraging patients to voluntarily and repeatedly expose themselves to the source of their fears in a safe environment without acting on their compulsions. The goal of ERP is that by repeated exposure, the fear might be neutralized or eliminated. On average, this treatment takes around 12-16 weeks for substantial improvement to be established in patients.

That said, treatment is meant to supplement medication, and is not recommended as a substitute for medication.

Can you be cured of OCD?


While there is no known cure for obsessive-compulsive disorder or any other mental illness, it is possible to experience long-term recovery from OCD. Obsessive-compulsive disorder is a chronic illness, but with proper medication and therapy, those who deal with this disorder can live meaningful and happy lives unhindered by their illness. Because obsessive-compulsive disorder is a chronic illness with no known cure, it is highly recommended that, if you or someone you care about has OCD, you remain on medication unless otherwise recommended by a doctor.

What triggers OCD?


Every individual experiences obsessive-compulsive disorder differently, and so triggers of OCD can be quite unique and varied. There is also no definitive cause of obsessive-compulsive disorder, but researchers have found certain patterns in individuals with OCD that have identified various triggers of the illness in people. As such, OCD often results from a combination of factors involving genetics, environment, behavior, brain chemistry, and unhealthy thought patterns. The compulsive behaviors that are associated with individuals who have OCD are learned responses that typically function to neutralize or avoid confrontation with the source of the trigger. These learned responses become excessive according to how well they alleviate anxiety and mitigate the obsession.

An example of an environmental trigger of obsessive-compulsive behavior might be an individual that manifests compulsive behavior by locking their doors because of a traumatic break-in in the past. However, it is likely that this traumatic event combined with brain chemistry and genetics, or another combination of triggers, is what resulted in that individual experiencing OCD.

If you live near Creve Coeur MO, St. Louis MO, Independence MO, Columbia MO, and Olathe KS and are looking for help with regard to obsessive-compulsive disorder for yourself or someone you care about, please do not hesitate to get in touch with us at Success Systems. Our friendly and compassionate staff will gladly assist you. Our offices our open Monday through Friday from 8:00 a.m. to 5:00 p.m., and by appointment only on Saturdays and Sundays. We serve patients from Creve Coeur MO, St. Louis MO, Independence MO, Olathe KS, Columbia MO, Craig KS, Spring Hill KS, Prathersville MO, Pierpont MO, Kirkwood MO, Kansas City MO, River Bend Mo & Beyond!