Success Health System LLC Psychiatrists Accepting New Patients
Board Ceritifed Dr. Moses Ambilichi deeply believes in the importance of a compassionate, patient-focused approach to psychiatric care. Call us today for more information or schedule an appointment online! We are accepting new patients to our convenient locations in Creve Coeur MO, St. Louis MO, Independence MO, Columbia MO, and Olathe KS.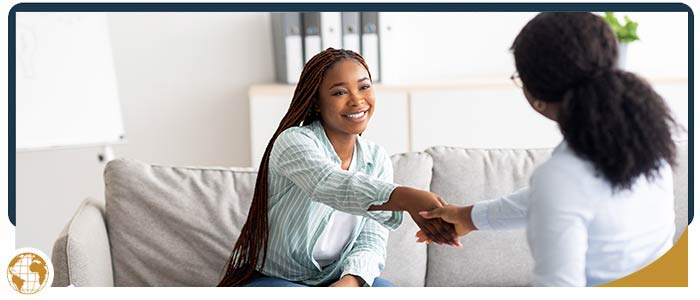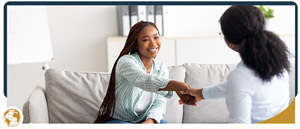 Table of Contents:
What problems do psychiatrists treat?
How do I know if I need a psychiatrist?
Are psychiatrists covered by insurance?
Are you accepting new patients?
Welcome to Success Health System LLC, a supportive mental health clinic offering high-quality psychiatric services and telepsychiatry services. Our team is composed of top-notch mental professionals and specialists trained to give our amazing patients the best care possible. Dr. Moses Tabe Ambilichi M.D. has specialized education to treat anxiety, OCD, depression, substance abuse, and more. For further information about psychiatrists accepting new patients in Creve Coeur MO, St. Louis MO, Independence MO, Columbia MO, and Olathe KS, continue reading below!
What problems do psychiatrists treat?


Psychiatrists are doctors who went through undergrad school, medical school, and psychiatric residency training. The five major psychiatric disorders that they are trained to assess, diagnose, and treat include major depressive disorder, schizophrenia, autism, bipolar disorder, and attention deficit hyperactivity disorder.

Major Depressive Disorder
MDD is one of the most common mental health conditions that cause a depressed mood, inability to function in everyday life, and suicidal ideation. Psychiatrists can treat the major depressive disorder with various psychotherapies and medications.

Schizophrenia
Schizophrenia can cause hallucinations, behavioral changes, paranoia, delusions, and disordered thinking. If you or a loved one are suffering from schizophrenia, you will need to seek treatment for psychiatric care regularly.

Autism
Those with autism spectrum disorder can benefit from regular visits to a psychiatrist for ongoing support and care. Autism can present itself in early childhood and is detected by signs such as repetitive behavior, inability to communicate effectively, emotional disturbances, and decreased social skills.

Bipolar Disorder
Bipolar disorder is a serious mood disorder that can cause extreme mood swings, depression, hypomania, and mania. These moods can last for months or only a brief period of time, depending on the type of bipolar disorder you have. Psychiatrists can help diagnose and treat bipolar.

Attention Deficit-Hyperactivity Disorder
Attention deficit-hyperactivity disorder is often diagnosed in childhood when children begin to show symptoms, such as the inability to concentrate, fidgeting, emotional outbursts, excessive talking, and irritability. Those with ADHD will probably have these same difficulties in adulthood. Fortunately, psychiatrists can treat attention deficit disorders through behavioral therapies and medications. Learning to cope with skills, social skills, and behavioral skills can make ADHD much easier to manage.

How do I know if I need a psychiatrist?


Seeing a psychiatrist is a great step in the right direction to improving mental health. Signs you should book an appointment with a psychiatrist include:

• Poor concentration
• Declining academic performance
• Depressed mood
• Missing work deadlines
• Inability to leave your home
• Hallucinations and delusions
• Insomnia or oversleeping
• Suicidal ideation
• Intrusive thoughts
• Increased difficulty performing everyday tasks
• Mood swings
• Experiencing a traumatic event

Are psychiatrists covered by insurance?


Psychiatric services are often partially covered by insurance. Before booking an appointment, look into your insurance and make sure the mental health clinic you're visiting accepts your insurance policy. Success Health System LLC accepts insurance from most major insurance companies. Contact our friendly reception for more information on our insurance and self-pay options.

Are you accepting new patients?


Yes! Success Health System LLC is currently accepting new patients and can book you in for an appointment. To schedule, an appointment gives our clinic a call or request an appointment online through our website. We can help you overcome your mental health disorder and ensure you get the care, attention, and support you need.

Success Health System LLC happily welcomes patients in Creve Coeur MO, St. Louis MO, Independence MO, Columbia MO, and Olathe KS. Our team is glad to offer services for psychiatric disorders including mood disorders, psychotic disorders, obsessive-compulsive disorders, anxiety disorders, and more. Please feel free to contact our team during business hours for more information on our clinic. We can answer any general inquiries about our psychiatric services and schedule an appointment right away. Success Health System LLC looks forward to seeing you soon and helping you become mentally healthy! We serve patients from Creve Coeur MO, St. Louis MO, Independence MO, Olathe KS, Columbia MO, Craig KS, Spring Hill KS, Prathersville MO, Pierpont MO, Kirkwood MO, Kansas City MO, River Bend Mo & Beyond!