Psychotic Disorder Treatment Specialist Q&A
At Success Health System LLC, our experienced team of psychiatrists specializes in the diagnosis & treatment of psychotic disorders. To book an appointment, call us now or request an appointment online today. We have convenient locations to serve you in Creve Coeur MO, St. Louis MO, Independence MO, Columbia MO, and Olathe KS.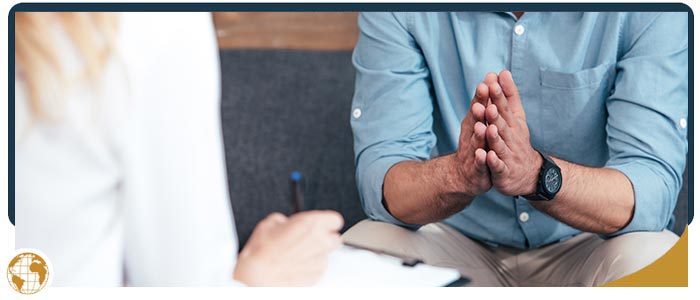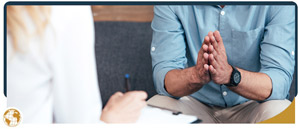 Table of Contents:
What are psychotic disorders?
What is psychotherapy and how can it help?
Could a peer support group be good for me?
Psychotic disorders are some of the most misunderstood mental health conditions. At Success Health System LLC, we provide effective and compassionate support for patients with psychotic disorders including schizophrenia, so they can make positive improvements in their lives. If you live in Creve Coeur MO, St. Louis MO, Independence MO, Columbia MO, and Olathe KS, and are seeking comprehensive support for your mental health, trust the expert team of psychiatrists at one of Success Health System's convenient locations.
What are psychotic disorders?


Psychotic disorders are defined as mental health conditions that can cause a person to lose sight of reality or which cause drastic changes in personality and behavior. Psychotic episodes that can result from these disorders will often cause a person to become unable to distinguish reality from hallucinations or paranoid delusions. These episodes can also lead to incoherent speech and chaotic behavior where a person may participate in high-risk activities or situations and lose touch with their loved ones. Some common psychotic disorders include schizophrenia and schizoaffective disorder, delusional disorder, and paraphrenia. Psychotic disorders can also be the result of certain medical conditions such as brain tumors or a symptom of substance abuse.

What is psychotherapy and how can it help?


Psychotherapy is one of the best and most common methods of treating a wide range of mental health conditions including psychotic disorders. Psychotherapy focuses on addressing symptoms and causes from a psychological perspective rather than relying solely on pharmaceutical intervention. Regularly scheduled sessions with an experienced therapist can help patients understand the underlying reasons they have developed symptoms and learn important coping mechanisms that can help them avoid psychotic episodes in the future. The most important aspect of your psychotherapy treatment is to find a therapist who you feel comfortable being honest with. If you do not have a positive and respectful relationship of mutual trust with your therapist, it will not be possible for you to make true progress toward a balanced and healthy life.

Could a peer support group be good for me?


Peer support groups can be an excellent way for patients to share their experiences with others who will understand their condition better than anyone else. Often, therapy in a group setting can help patients understand other points of view and find a community where they can feel safe and supported. While one-on-one counseling is still recommended for patients as an ongoing part of their treatment, group therapy sessions or support groups may be implemented in addition during an initial treatment course. For some patients with less severe mental health conditions, therapy provided in a peer-sharing setting may be effective as the primary source of therapeutic support once their symptoms are more manageable or kept under control with medications. If you are interested in finding peer support in a group therapy setting, your healthcare provider at Success Health System can help you understand available resources and find a space that will suit your specific needs.

If you or a loved one have been diagnosed with a psychotic disorder or are exhibiting symptoms of psychosis, contact Success Health System LLC today to schedule an appointment with a qualified psychiatrist at one of our convenient locations in Creve Coeur MO, St. Louis MO, Independence MO, Columbia MO, and Olathe KS. We believe in providing comprehensive treatment and support for patients with all types of mental health conditions, so they can move forward with an effective management plan. We serve patients from Creve Coeur MO, St. Louis MO, Independence MO, Olathe KS, Columbia MO, Craig KS, Spring Hill KS, Prathersville MO, Pierpont MO, Kirkwood MO, Kansas City MO, River Bend Mo & Beyond!