PTSD Treatment Specialist Q&A
If you have been through or witnessed a traumatic event, you are not alone. So do not deal with your PTSD alone. At Success Health System LLC, Dr. Moses Tabe Ambilichu, MD is here to assist you through your PTSD treatment and help you onto the road to recovery. For more information, call us or schedule an appointment online. We have convenient locations to serve you in Creve Coeur MO, St. Louis MO, Independence MO, Columbia MO, and Olathe KS.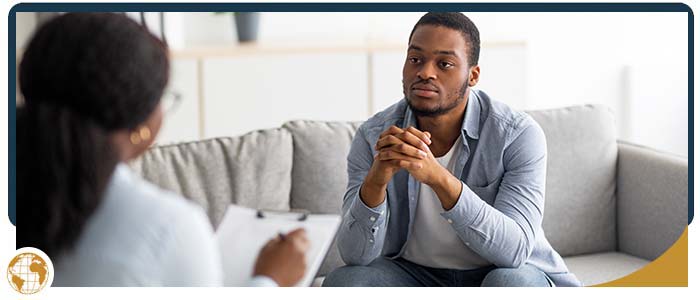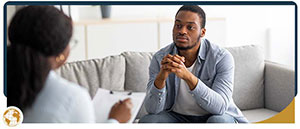 Table of Contents:
What is Post-Traumatic Stress Disorder, or PTSD?
Who gets PTSD?
What are the 5 stages of PTSD?
What are the symptoms of PTSD?
What is Post-Traumatic Stress Disorder, or PTSD?


Post-traumatic stress disorder is also known short as PTSD, it is a psychiatric disorder that can occur in people who have experienced or witnessed a traumatic event such as a natural disaster, a serious accident, a terrorist attack, war/combat, rape or threatened with death, sexual violence or serious injury.

Post-traumatic stress disorder can occur in anyone of any ethnicity, nationality culture, and age. People who experience post-traumatic stress disorder have intense, disturbing thoughts and feelings related to their experience that can last long after the traumatic event has ended. They can relive the event through flashbacks or nightmares, can feel emotions like sadness, fear, or anger, and may become detached or estranged from others.

Many dealing with post-traumatic stress disorder may try to avoid situations or people that remind them of a traumatic event in their lives, and may have strong negative reactions to something as ordinary as a loud noise or an accidental touch.

Who gets PTSD?


Post-traumatic stress disorder can develop in anyone that has experienced a shocking, scary or dangerous event. This includes children, war veterans, and people who have been through personal traumatic events like physical or sexual assault, abuse, accident, disaster, or other serious events.

What are the 5 stages of PTSD?


Post-traumatic stress disorder can also follow repeated events and extreme exposure to traumatic events or exposures to the aftermath of those extreme events.

The five stages of post-traumatic stress disorder are:

1. Impact or Emergency
This stage follows directly after a traumatic event occurs when the individual is struggling to deal with what they have been through or seen.

2. Denial or Numbing
Not everyone who experiences post-traumatic stress disorder goes through the denial or numbing stage. During this stage, people who are suffering from post-traumatic stress disorder will try to do their best to protect themselves by denying or numbing them through the event that occurred.

Trying to avoid the difficult emotions through this stage is the mind's way of ensuring it doesn't get hurt any further by removing the high stress and anxiety that you are feeling.

Anyone dealing with post-traumatic stress disorder needs to get through this stage to enable their mind to move forward from the event. Things that help to address this stage are compassion and professional treatment.

3. Rescue
The individual that is dealing with post-traumatic stress disorder begins to come to terms with what happened. This stage may include returning to the site of the trauma or incident, and involves acknowledging what happened and continuing to deal with the shock and distress follow.

This unfortunately can be the most destructive phase of the 5 stages, as the person living with post-traumatic stress disorder may finally be willing to confront the trauma that is controlling their life and has impacted others. 

4. Short-Term Recovery
The person dealing with post-traumatic stress disorder in this stage begins to enter recovery and starts to adjust slowly to return to normal life after fulfilling their basic survival and safety needs. Here, the individual can be humbled by the outpouring of love and support for them or disappointed in the lack of care and concern shown by others towards them.

Short-term recovery includes transitioning to a new level of acceptance and understanding about the traumatic event and how it affected their life. Healing starts to occur and many starts to have a more positive outlook.

5. Long-Term Recovery
An individual living with post-traumatic stress disorder begins to work through and implement recovery program steps as they enter into the long-term recovery stage.

Coping mechanisms are created and taught to address symptoms they might deal with. These new skills are integrated into their daily life to help enable them to look forward in their lives, some may be concerned about their futures, by presenting fear and depression.

However, this journey is a long one, and most find they regress when suffering from a current stressful situation that may include triggering events. Implementing the coping mechanisms learned through the post-traumatic stress disorder recovery program will be important to use at this stage for the person to continue dealing with their life.

What are the symptoms of PTSD?


Many individuals deal with the same symptoms, however, not everyone has the same symptoms. These symptoms are:

• Intrusive memories
• Avoidance
• Negative thinking and changes in mood
• Physical and Emotional changes
• Intense symptoms
• Suicidal thoughts

If you are starting to have suicidal thoughts, please immediately contact local emergency medical services. Call us to book an appointment for your PTSD treatment, or visit our clinic today. We serve patients from Creve Coeur MO, St. Louis MO, Independence MO, Olathe KS, Columbia MO, Craig KS, Spring Hill KS, Prathersville MO, Pierpont MO, Kirkwood MO, Kansas City MO, River Bend Mo & Beyond!