Online Psychiatrist in St. Louis MO
Virtual psychiatric care can be helpful for numerous reasons. Discover the benefits at Success Health System LLC in St. Louis MO. Contact us today or schedule an appointment online.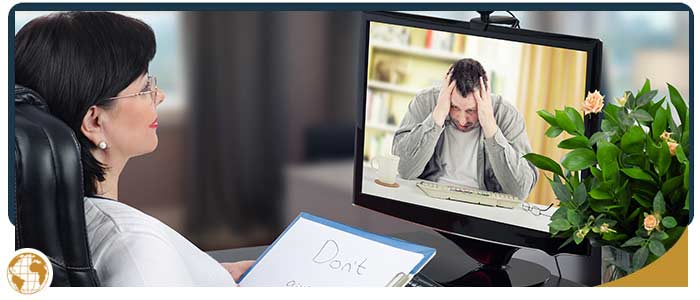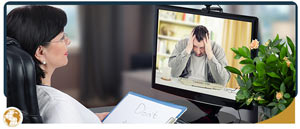 Table of Contents:
What can online psychiatrists diagnose?
Is virtual psychiatric care helpful?
Do online psychiatrists prescribe medication?
What to expect at your first online consultation?
For many, in-person appointments with a psychiatrist can be either inconvenient or intimidating at times. In these situations, an alternative like online appointments is helpful so you can still receive the care you need. Keep reading to learn more about online psychiatric care.
What can online psychiatrists diagnose?


Online psychiatrists can diagnose a broad range of mental health conditions, including:
 
• Anxiety
• Bi-polar disorder
• Depression
• Eating disorders
• Obsessive-compulsive disorder (OCD)
• Post-traumatic stress disorder (PTSD)
• Schizophrenia
• Substance use disorder (SUD)
• And more
 
In some cases, the psychiatrist may need to coordinate in-person services with other medical and healthcare professionals to accurately diagnose a mental illness and rule out underlying conditions. For example, a schizophrenia diagnosis often involves magnetic resonance imaging (MRI) or computerized tomography (CT) scans to examine brain activity and confirm a diagnosis, both of which are in-person tests. Other diagnoses sometimes require physical examinations and lab tests to rule out underlying medical conditions that may cause symptoms affecting your mental health.
 
To diagnose a mental health condition through online treatment, a psychiatrist will likely conduct a psychological questionnaire. With this questionnaire, they'll ask you several questions and record your answers on a form. The questions may include topics like your medical history, symptoms, medications you're taking, and your general concerns. They will also compare your symptoms with an official list of symptoms that comprise a diagnosis of a particular mental health disorder. If your symptoms closely match that list, they'll either make a provisional or final diagnosis.
Is virtual psychiatric care helpful?


Virtual psychiatric care can be helpful for numerous reasons. First, studies show that it can be equally as effective as in-person psychiatric care. Thus, the data suggests that you are not losing out on the quality of care when you choose virtual psychiatric care over in-person treatment.
 
You will also experience greater convenience and flexibility with virtual psychiatric care. Since you only need a phone, computer, or tablet, along with a secure internet connection and private room, for a virtual psychiatric appointment, you have the appointment in the comfort of your own home, at your work office, or another space where you feel comfortable and safe.
 
This convenience and flexibility can be helpful if you are unable to see a psychiatrist because of illness or injury, lack of nearby access, or travel restrictions. It can also be helpful when you're having a busy day at home or work.
Do online psychiatrists prescribe medication?


Online psychiatrists can prescribe medication through virtual appointments without needing to see you in person. They can prescribe most of the same psychiatric medications as in-person psychiatrists, with some exceptions for controlled substances that are highly subject to addiction. Some examples include Adderall or Xanax. For such medications, it's safer to receive them from a psychiatric provider who can see you physically to ensure you're doing okay at check-ups.
What to expect at your first online consultation?


Your first online consultation with a psychiatrist will consist of much of the same processes as an in-person consultation. The only difference will be that you'll be speaking with your psychiatrist through a video call rather than in person.
 
The first consultation will take longer than subsequent appointments, as it will take some time for your psychiatrist to learn and understand your concerns, symptoms, and condition before knowing the right path to take regarding your treatment. Your psychiatrist will want to take their time to get to know your concerns and story. As such, it can take between one to two hours. During the consultation, your psychiatrist will:
 
• Listen to you explain your symptoms and overall concerns
• Ask questions about your family history and general health
• Conduct a questionnaire and record your answers on a form to aid in the diagnosis
 
Your psychiatrist may not make a full diagnosis with an established treatment plan during your first consultation, as it can take a couple of appointments before they can do so, especially if further testing is necessary.
 
It's normal to feel different emotions during the consultation, as your psychiatrist may ask you about things that are hard to talk about. That said, you can always let your psychiatrist know if you don't feel comfortable talking about something. Make sure you ask the psychiatrist any questions you have and be prepared to answer several questions from them about your symptoms and medical history.
 
Online psychiatrists provide helpful services to individuals who cannot see psychiatrists in person or prefer to receive services somewhere they feel comfortable and safe. Our psychiatrists at Success Health Systems proudly provide online services. We encourage you to call us or visit our website for more information about our online services. You can also schedule an in-person consultation with our psychiatrists through our website or by calling us. We serve patients from St. Louis MO, Creve Coeur MO, Independence MO, Olathe KS, Columbia MO, Craig KS, Spring Hill KS, Prathersville MO, Pierpont MO, Kirkwood MO, Kansas City MO, River Bend Mo & Beyond!