Therapist vs Psychologist vs Psychiatrist: What's the Difference?
Read and learn more about the key difference between Therapist vs Psychologist vs Psychiatrist in dealing with mental health problems and issues. Visit Success Health System, for more information. Call us or schedule an appointment online! We have convenient locations to serve you in Columbia MO, Olathe KS and West Plains MO.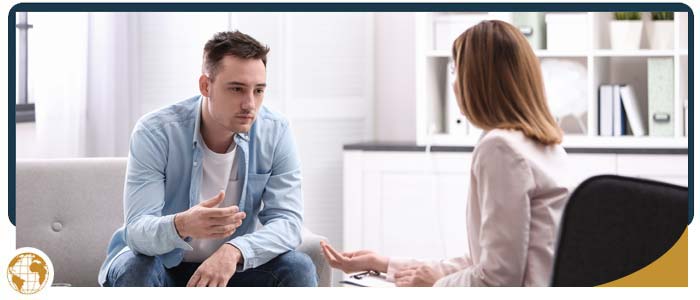 What does Therapist do?
A therapist which is also known as a psychotherapist, are licensed mental health specialists whose focus is in helping clients develop better cognitive and emotional skills, reducing symptoms of mental illness and coping mechanisms to be used with various life challenges to improve their life.
A therapist helps their clients find their strengths and courage to confront and make sense of any of their difficult emotions and experiences they may have gone through and will go through, so they can learn to thrive. They offer support, positivity, compassion, guidance, accountability, a listening ear and fair clinical advice that they know their client needs.
Therapists can work with clients either in person or online, to help with symptoms of their mental health. A list of common services that therapists offer their clients include:
Listening
Analyzing present problems
Analyzing any influences from the past or the present
Comforting clients
Helping clients without any bias that a friend or family may have
Diagnosing mental health conditions
Reducing symptoms of a client's mental health illness
Helping clients to manage their own symptoms of mental illness
Helping clients to change their maladaptive behaviors and thinking patterns
Teaching emotional, cognitive and communication skills
Teach clients how to effectively resolve emotional, relational and professional conflicts
Guiding their clients through any breakdowns like breakups, abuse, suicidal thoughts, grief, infidelity, sexual assault and much more
Teaching clients how they can improve their current relationships and build new ones better
Teaching client's self-help and coping mechanisms such as deep breathing, meditation, thinking exercises and more
Referring some clients to psychiatrists or mental health facilities/medical professionals if deemed necessary
Helping clients to learn to love themselves
Reducing the stigma and shame that many bring with mental illness and therapy
What does Psychologist do?
Psychologists offer research, practice and teach a wide range of topics having to do with the way people think, feel and behave. They can work with individuals, groups, families and larger organizations in the government or specific industries.
A few topics that psychologists focus on within their practice include:
Neurological, genetic, psychological, and any social determinants of a client's behavior
Psychological determinants of a client's health and psychological factors that may contribute to health and disease management
Psychological factors that prevent disease and maintaining physical health
Rehabilitation to a disability and chronic illness
Brain injuries or degenerative brain diseases
Relations between psychological factors and the physical conditions and illnesses of an individual
Cognitive functions
Developmental and behavioral abilities
Criminal behavior, crime prevention, and services available to victims and perpetrators of criminal activity
Abductions, substance abuse and abuse
Stress, anger and other lifestyle management needs
Court consultations for psychological factors within legal matters
Psychology in the workplace
Marital and family relationships and issues
Social and cultural behaviors
Psychological factors related to the performance of an individual in the work, school, recreation and sport
What does a Psychiatrist do?
Psychiatrists main focus is on the prevention, diagnosis and treatment of mental, behavioral and emotional disorders of individuals. They are a medical doctor who specializes in the mental health field. A few of the mental illnesses that psychiatrists may work with include:
Schizophrenia
Trauma and stressor related disorders
Feeding and eating disorders
Elimination disorders
Sleep disorders
Sexual dysfunctions
Gender dysphoria
Substance and addictive disorders
Personality disorders
A psychiatrist treatment plan will involve a combination of:
Psychotherapy
Medication
Light therapy
Brain stimulation therapy
Therapist vs. Psychologist vs. Psychiatrist: What's the Difference?
Psychiatrists differ as they are medical doctors that can prescribe medication. They focus on the body and mind as a whole. They usually treat patients with medication, prescription and management.
Psychologists specialize in the study of an individual's behaviours and mental processes. They help people to learn to understand and handle different life problems and mental health issues by diagnosing and treating mental disorders, learning disabilities, and behavioural problems.
Therapists require a master's degree, and provide mental health diagnosis and offer to develop a treatment plan that will best suit their client's needs. Unlike psychiatrists, therapists cannot recommend or order any medications, but can refer their clients for an evaluation for medication and other treatments from a psychiatrist.
Call us for more information or schedule an appointment online. We serve patients from Olathe KS, Columbia MO, West Plains MO, Harg MO, Prathers Ville MO, Midway MO, New Century KS, Olathe KS, Overland Park KS, Carson MO, Pomona MO, and Potters Ville MO.