Psychiatry Clinic Q&A
Learn more about Psychiatry and the services we offer. Contact our team of healthcare professionals today at Success Health System LLC. Call us today for more information or schedule an appointment online! We have convenient locations to serve you in Creve Coeur MO, St. Louis MO, Independence MO, Columbia MO, and Olathe KS.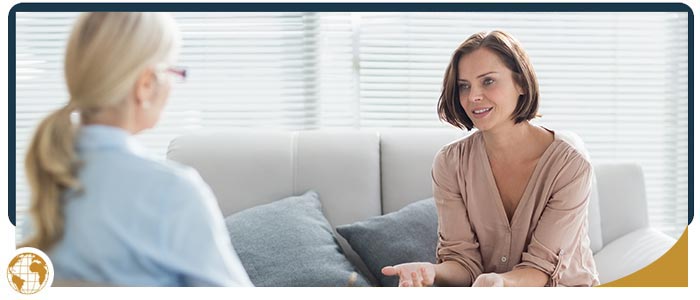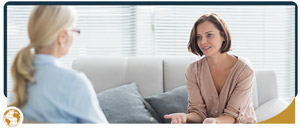 Table of Contents:
What is psychiatry?
What are different specialties within psychiatry?
What psychiatry services do you provide at Success Health System?
What is psychiatry?


The medical field has many different branches of specialized medicine focusing on different parts of the body and the many different systems and processes that the body goes through every day.

Psychiatry is one of those branches, in this case focusing on mental, emotional, and behavioral disorders.

Psychiatrists attend medical school, followed by the completion of a residency specializing in mental health.

Upon completion of their education, psychiatrists will be qualified and able to diagnose, treat and help prevent a variety of disorders that affect their patients' emotional and mental health, including disorders involving substance use and abuse.

With their medical school training, psychiatrists are medical doctors who have chosen to specialize in mental health conditions.

As medical doctors, psychiatrists have the necessary qualifications to be able to assess and treat not just the mental aspects of psychological issues, but also the physical aspects associated with them.

Psychiatrists are able to order or perform any laboratory or psychological tests needed to help them with the diagnosis of their patients.

These assessments are completed as part of a holistic, comprehensive evaluation, along with discussions with the patient, in order for the doctor to get a firm understanding of the patient's current physical and mental state to provide an appropriate treatment plan.

With their medical license, psychiatrists are able to write prescriptions for their patients when needed as part of their treatment program.

What are the different specialties within psychiatry?


Psychiatry is a specialized branch within the general practice of medicine; under the broad scope of psychiatry, doctors can choose to further focus on an even more specialized area.

Following their medical school training and their additional four years specializing in general psychiatry, doctors can choose to become certified in one of the following specific areas of treatment:

• Geriatric psychiatry
• Child and adolescent psychiatry
• Legal or forensic psychiatry
• Addiction psychiatry
• Sleep medicine
• Pain medicine
• Psychosomatic, or mind and body, psychiatry

They can also choose to seek out additional training in areas such as psychiatric research or psychoanalysis.

There are many different clinical and medical settings that a psychiatrist can work out of, this can be driven by their interest in the type of patients they want to treat or where their training and experience lie.

Psychiatrists are able to treat a wide range of mental health conditions, including treatment of the physical symptoms that can accompany a mental health disorder.

Common conditions that psychiatrists treat include depression, anxiety, post-traumatic stress disorder (PTSD), bipolar disorders, and obsessive-compulsive disorder (OCD).

As they are trained and licensed medical doctors, they are able to provide their patients with different treatment options for these disorders, including medications and psychotherapy, and treat any physical or other mental conditions that develop as a result of the treatment.

What psychiatry services do you provide at Success Health System LLC?


At Success Health System, we have a team of medical professionals with various training and experience in the field of mental health.

With their different experiences, we are able to provide diagnoses and treatments for a wide range of mental health conditions for both our current and new patients.

Our team is able to provide treatment to patients of all ages, including children and geriatric patients.

We can treat various mental health disorders under the classifications of anxiety, depression, bipolar disorders, mental disorders, and obsessive-compulsive disorder (OCD).

Within our team, we have experience in psychotherapy, addiction and substance abuse treatment, complex psychiatric conditions, crisis counseling, grief counseling, family, and relationship issues. We also have experience with many other issues that can affect a person's mental health.

To learn more about the services we offer and how we can help you get your mental health back on track, reach out to our office today. We serve patients from Creve Coeur MO, St. Louis MO, Independence MO, Olathe KS, Columbia MO, Craig KS, Spring Hill KS, Prathersville MO, Pierpont MO, Kirkwood MO, Kansas City MO, River Bend Mo & Beyond!